CP 3NIGHTS / 4 DAYS
(Valid from 1.10.10 to 23.12.2010 & 03.01.2011 to 15.06.2011)
PACKAGE OVERVIEW
Includes pick up & Drop facility by Non Ac taxi from Airport Railway station / bus stand, stay for 3 nights/ 4 days , Welcome Drink and cookies on arrival, breakfast , 1 full day North Goa tour & 1 day spice plantation tour by Non Taxi, , boat cruise on board Santa Monica & 1 hour boating at Mayem lake.
PRICE INCLUDES
3 Night stay Mayem Lakeview Residency
Pick up & Drop from Airport/railway station or bus-stand.
1 full day sightseeing North Goa by taxi.
1 day spice plantation tour by non AC taxi inclusive of entry fees and lunch at Spice Plantation
1 hour River cruise on board Santa Monica
1 Hour Boating at Mayem Lake
Inclusive of all taxes.
ITINERARY
Day1: Check in hotel (12.00 noon)
Pick up by taxi from Airport/railway station/bus stand and check-in at Hotel.
Have an evening to yourselves and enjoy 1 hour boating at Mayem Lake.
Day 2: NORTH GOA TOUR BY NON AC TAXI
Breakfast at Hotel.
Depart for North Goa Tour at 9.30am.
Places covered: Coco beach, Calangute/ Anjuna/ Vagator beach, Mayem Lake, Fort Aguada, Mulgao Temple.
1 Hour River Cruise.
Drop back to hotel.
Day 3: TROPICAL SPICE PLANTATION TOUR BY NON AC TAXI
Breakfast at Hotel.
Depart hotel at 9.15 am by taxi to Tropical Spice plantation.
Floral welcome at Tropical Spice Plantation and take a refreshing walk around the plantation, regaling you with information on various spices and their medicinal values by a trained guide Enjoy a buffet lunch at spice farm in traditional Goan Earthen pots.
Clamber up for an elephant ride through the trees and grab the chance to wash these lumbering, loveable giants. [ Cost for elephant ride & elephant wash to be borne by guests) .
Drop back to hotel.

Day 4: CHECK OUT
Breakfast at Hotel
Check out by 12.00 noon
Tour Concludes with happy memories & drop to departure point.
I am very interested to share my knowledge of the rich flora and fauna that
Punjab n Chandigarh [ North India ] possess.
Manisha Sharma
Dip in Travel, MCA
International Airlines Consultant
http://manisha-asiaticair.blogspot.com/
Gtalk : ManishaS.aerosoft@gmail.com
Y! Messenger : ManishaS.aerosoft@yahoo.com
Rediff Bol : ManishaS.aerosoft@rediffmail.com
We request you to provide maximum information related to your travel plan in the "Requirements" field This will help us to process your information quickly and accurately.
http://mandu-thecelebrationoflove.blogspot.com/
http://bandhavgarh-nationalpark.blogspot.com/
http://aerosoft-career.blogspot.com/
http://shweta-agrawal-indore.blogspot.com/
http://airaviator.com/freeguide/
http://visitshirdi.co.in/Book/
http://the-multi-tasking-banana.blogspot.com/
http://newzealand-aviation-news.blogspot.com/
http:http://canadian-aviation-news.blogspot.com/
http://USA-aviation-news.blogspot.com/
http://UK-aviation-news.blogspot.com/
Mr Ronak Agrawal, AsiaGuide Tours & Travels, B-19, Upper
Ground Floor, Stadium Complex, Jalgaon 425001 MS India, Tel: 91 257-2239636 M :-
91- 9960222656 E : asiaguidetours@gmail.com W : www.asiaguidetours.co.in
http://asiaguidetours.co.in
B: http://asiaguidetoursandtravels.blogspot.com
Shripad India Tours & Travels, B-110, Dindayal Complex,Near Ved
Nagar, Nanakheda, Ujjain, India T : 456010, 9406841345, 07344041397,
E shripadtravels@yahoo.co.in, www.shripadtravels.com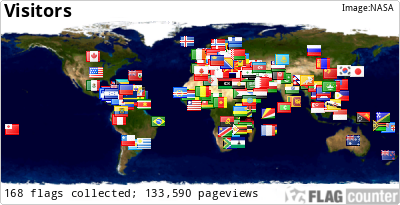 blogs
Poonam Jacob [ B Com, Dip In Aviation & Travels ]
International Aviation Consultant / Co Ordinator
AeroSoft Corp
www.AsiaticAir.in
www.asiaguidetours.in
www.aerosoft.in
www.aerosoft.co.in
www.aerosoftorg.in
www.aerosoftorg.co.in
www.aerosoftcorp.in
www.aerosoftcorp.co.in
www.aerosoftseo.com
On Line Assistence :
Gtalk : Poonam.aerosoft@gmail.com
Y! Messenger : Poonam.aerosoft@yahoo.com
Rediff Bol : Poonam.aerosoft@rediffmail.com
MSN : Poonam.aerosoft@hotmail.com
http://poonamaerosoft.blogspot.com/